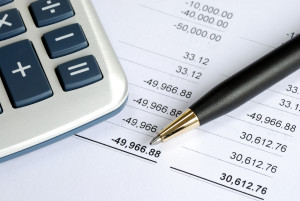 As a small business owner, you've been successful in managing your money. However, as your business and revenue grows, finding the time to manage your finances, and ensuring they are correct, can become difficult. With so many different aspects of finances to pay attention to, it can feel impossible to manage your business and keep your money in check.
Experienced accountant Randall Dang understands the struggle business owner's encounter. Let's face it – accounting is hard, and as a business owner your main focus is on ensuring your business is successful.
But if you're still on the fence about hiring an accountant, these six signs may convince you otherwise.
You Owe the Government Money Each Year
Taxes certainly become complicated when you own and operate your own business. But if you come to find on several occasions that when you file your taxes each year that you owe the state and federal government money, you're doing something wrong. An accountant can help you determine the cause of this and what to do to ensure you don't owe money each year.
You're Concerned You're Missing Big Deductions
Although hiring an accountant takes money, hiring one can also save you money. Missed deductions can cost you a boat load of money each year. CPA Randall Dang can prepare your annual income tax returns to ensure that you are not missing out on any important deductions for your business.
It Takes (What Feels Like) Forever to Complete Your Taxes
Filing your own taxes isn't necessarily easy, but it shouldn't take you what feels like forever to do them, either. An accountant can accurately file your taxes and in a much shorter time. This way you can focus your time and attention on your business.
Your Business is Growing Rapidly
While it's great that your business is growing since it means you're making more money, as you expand, it may become too much for you to manage. As you expand, you will have more customers to serve, need to hire more employees, take on additional vendors, and much more.
Revenue is Up but Profit Isn't
You may be selling a ton of products, but you aren't seeing an increase in profit. An accountant can look at your overhead costs and spot areas where you can cut costs or make necessary adjustments to increase your profit.
You Want to Expand Your Business
If you want to open a new location or distribute products in a new state, an accountant can help ensure you are compliant with regional sales, income and payroll tax reporting requirements.