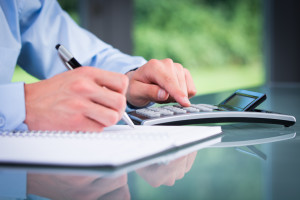 An accountant does much more than prepare your financial records. An accountant like Randall Dang is a trusted advisor who helps you make smart financial decisions in your business and personal life. Here are four things to consider before choosing an accountant.
References
Before hiring an accountant, you should always check their references. You will trust your accountant with sensitive information, so you need someone who is both trustworthy and responsive. Ask the accountant to provide references who you can contact. Also check out online reviews to learn more about the accountant's reputation.
Expertise
Randall Dang says your accountant should be knowledgeable of the financial metrics, systems and processes that will lead you to success. Therefore, you should consider the accountant's specialty or niche. One accountant may specialize in small businesses and nonprofits, while another might focus on medical practices.
Advice
You should be able to think of your accountant as a financial advisor— not just someone who crunches the numbers for you. Your accountant should be able to offer advice that will improve your financial reports and operations. Don't settle for someone who doesn't offer valuable feedback.
Cost
Cost is often an influential factor when choosing an accountant. When picking an accountant, keep in mind the value they'll deliver to your business. Some accountants charge a fixed rate for each task, while others charge by the minute or hour.